Brooke's Professional Background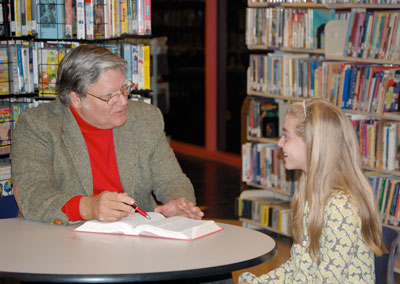 With more than 40 years experience in admissions and educational leadership, Brooke Dudley is uniquely qualified to advise families seeking a way forward for their child. As an educational consultant, Brooke has served thousands of clients in Texas, around the country and internationally, and is a passionate advocate for student success.
Brooke has worked in a variety of independent school settings, serving as Director of Admissions at St. Stephens Episcopal School in Austin and Alumni Director at The Hill School in Pottstown, Penn. For seven years he served as Executive Director of the University of Texas Law School Foundation. Brooke has been a member of the Advisory Board of the Winston School in San Antonio, and he is currently a trustee of St. Luke's Episcopal School, also in San Antonio. He has also served as president of the boards of the Austin Evaluation Center and the All Saints Day School in Austin, Texas.
In addition, Brooke was a partner in the Peninsula Group, a management consulting firm for independent schools. He is also a Co-Founder and former President of The Education Group, a teacher and administrative placement firm in Dallas.
Brooke is a active member of the Independent Educational Consultants Association (IECA), a professional organization for qualified consultants who adhere to a strict set of ethical guidelines and Principles of Good Practice. He is the former chair of the Board of IECA and the founding chair of the IECA foundation.
"Thank you for the outstanding job you have done in helping our daughter find the school that is right for her. Your thoughtful approach, considerable experience and easy manner helped guide J. (and us) through a maze of opportunities."
— parent, San Antonio, Texas
---
Chip's Professional Background
Chip Prehn is passionate about helping families find the great school experience that the student can look back on with gratitude and pleasure. In addition to boarding school placement, his experience in school and church leadership makes qualifies him to help school leaders meet a challenge, solve a problem, or reach an important goal. Chip will help you find an administrator or a chaplain. He has done executive coaching and led strategic planning and fund-raising teams. "It is surprising to learn it, but in fact many schools and churches are not truly mission driven. When an organization gets organized around its mission or first purpose, then truly amazing things happen. Getting organized around the mission imperatives is how I can be of service to a school or a parish church."
Between them, Chip Prehn and Brooke Dudley have 75 years of school experience. They have seen a lot, done a lot, and know people all over the United States. From their network they can find an expert to serve a school. Dudley & Prehn find just the right contract consultant for a particular goal, challenge, problem, or need. If they are expert in the required consulting, they do it themselves.
About Chip
Chip grew up in Texas and Mississippi. He was ordained in the Episcopal Church in Dallas in 1985 and served in parish ministry for twelve years in Pennsylvania and Texas. In 1996, Chip responded to what he claims was "the most powerful call of my life" and accepted appointment as Chaplain at the Episcopal School of Texas (a.k.a. TMI) in San Antonio, Texas. In addition to directing religious life at the oldest Episcopal secondary school in the Southwest, Chip chaired the department, coached varsity and middle-school football, taught classes in religion and philosophy, and spearheaded new initiatives such as a scholarship program for Jewish students and the Daunt Memorial Lectures in Religion and Society.
Following a year as Interim Assistant Head of School at TMI, Chip went to the University of Virginia to begin the research that would enable him to answer a long-standing question: What made the great schools great? All roads of inquiry led Chip to William Augustus Muhlenberg (1796-1877), who created model schools on Long Island beginning in 1828. Chip's U.Va. dissertation is a history of the school-making movement founded by Muhlenberg and half a dozen prótegés who created some of the best college preparatory schools in U.S. history.
Chip and his wife Celia have three grown children and split the year between Sisterdale, Texas, and Middlebrook, Virginia.