Scope of Services for Boarding School Placement
Brooke and Chip work with middle- and high school-aged students and their families who are exploring educational placements in three broad areas.
Traditional boarding schools, day schools, special interest schools, summer programs
Drawing on years of experience and deep networks within the independent school community, Brooke and Chip can help you and your child find the right learning environment for academic and personal enrichment. These schools include traditional boarding schools, schools with a focus on special interests (such as sports or arts), independent day schools, and summer academic and enrichment programs.
Boarding schools for students with learning differences and attentional disorders
The educational path for students with learning differences or attentional disorders can be strewn with obstacles. Fortunately, many boarding schools have developed special expertise in working with these students to help them meet their fullest potential. Many schools provide learning support in a mainstream college prep environment; others are specifically geared to students with more serious learning or attentional issues.
Special needs or therapeutic programs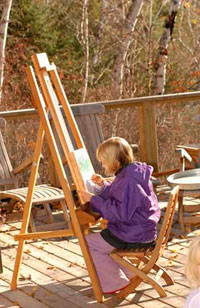 Struggling teens experience debilitating crises and emotional turmoil in their lives. They may wrestle with personal or family issues, drugs and alcohol, or a variety of behavioral, mood or personality disorders. Such students exhibit low self-esteem, self-sabotaging and destructive behaviors. They are unable buy prozac or unwilling to escape this downward spiral. For these students, help is available in a continuum of short and long-term programs that can effectively work with any child for whom therapy is the primary remedy.
Short-term (usually 6 - 8 weeks) wilderness-based therapeutic programs serve as a vital first step for out-of-control teens. Whether they are using a dangerous level of drugs or alcohol, or are so oppositional that they cannot keep themselves safe, these programs provide an immediate, safe and effective therapeutic strategy.
Wilderness programs are not boot camps, and they do not use punitive behavioral tactics. These fully licensed programs use a combination of positive peer culture and supportive therapy with professional counselors and therapists to help students gain insight into their issues and develop a commitment to their own emotional health. They are an excellent first step in a strategy that will include longer term schools or after-care programs.
Emotional growth or therapeutic boarding schools
These schools have emerged within the last 20 years as places where students may continue to receive professional treatment within a highly structured academic environment. Enrolling a child in a therapeutic boarding program allows at-risk youth, many of whom have successfully completed a wilderness-based intervention program, to continue the momentum of personal growth and accountability while completing academic work. Enrollment is typically for a minimum of 10 to 18 months and may include the completion of one or more academic years of school work.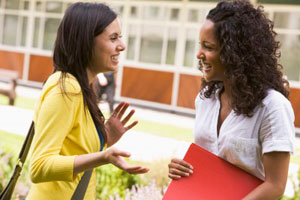 The National Association of Therapeutic Schools and Programs lists more than 50 such schools in its online directory. Some schools are gender specific, some are coeducational, and some have a particular specialty within their curriculum, such as the arts or outdoor skills. These schools take students with a variety of issues, but they do not take students with a history of violence. Each school uses the academic, experiential and residential environments to give students the tools they need to overcome limiting behaviors. Individual and group therapy are on the schedule every week, and family therapy is also a key requirement in these schools.
Brooke and Chip work exclusively with state-licensed and nationally accredited emotional growth and therapeutic school programs. Using his deep knowledge of therapeutic schools and programs, he will screen the choices available for your child, presenting them to the parents for a final decision.
Residential treatment centers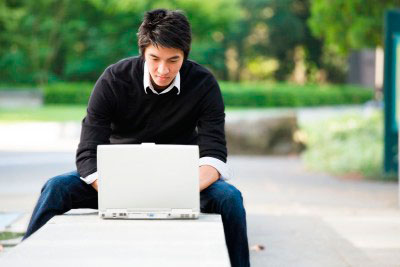 These placements offer safe havens for troubled teens needing more clinical supervision. These medium-term programs facilitate a teen's transition back to family and new educational opportunities. Although the goals of a residential treatment center are much the same as in therapeutic or emotional growth boarding schools, the environment is more restrictive, individualized and interdisciplinary in its approach to psychological issues. Psychiatric services are a core part of this program. 
Family therapy, recreational/experiential activities, and fully accredited academics are key components. More than 75 such programs are listed in the National Association of Therapeutic Schools and Programs' online directory. 

"After just an initial consultation, we knew we were in the right hands. Not only did Brooke ease our minds about the wisdom of our daughter's decision, he guided us through the whole process."
—parent, San Antonio, Texas
---
Scope of Services for School Leadership Consultation
Helping a school or parish become a truly mission-driven organization
Prehn has a proven "track record" helping organizations get organized round their Mission Statement which Statement must in all cases provide the organization with its simple First Purpose in a few imperatives.
To create a Mission Statement that firms up what your Mission actually is, an organization must go through a pretty demanding process – plenty of meetings, lots of input from various stakeholders, discussion, debate, and clarification. It's hard work but it always pays off. [NB: Most organizations say they are mission-driven but are not – close analysis reveals that they are not really driven by a mission imperative .]
In this sort of work I have customarily made use of Jim Collins's now classic book on organizational improvement, Good to Great (2000).
From the ground-work mentioned above, an Organizational Chart must be created. Why? An Organizational Chart presents everyone in the organization with perfect clarity about the "chain of command" (if you will). When every person working in the organization knows to whom she or he reports, as well as to whom he or she is responsible as a supervisor or some such role, then all of a sudden – Lo and behold! – that organization has bone-structure, sinews, and a common-sense, effective communication apparatus.
Once these goals have been reached—establishing the Mission and Mission Statement, and organizing the organization round the Mission imperatives—the organization can do a number of things more effectively: Goal-setting; Strategic planning; Tactical strategizing; Marketing falls into place; What professional development is needed becomes easier to know; Personnel assessments (ongoing and annual reviews); and Recruiting and Hiring is much easier.
Conducting Personnel Searches for school leaders or (in the case of a Head of School) trustees
Executive searches (Heads of School/Headmasters, etc;)
Senior administrative searches, including Upper School Heads, Middle-School Heads, Lower-School Heads, and Directors of Advancement, Development, and Admission
School Chaplain searches – Episcopal clergy
Talent Brokers
With all of our experience, years in the business, and our contacts, Dudley & Prehn can flourish in the simple work of serving as "talent brokers" for school leaders. We have the network and experience required to find bonafide experts to help school or parish leaders solve a problem, reach a goal, or meet a challenge successfully. Dudley & Prehn can find just the right person to give you just the right advice.
(Example: A contract deal with a risk management expert, who worked for a leading university where he was always in charge of reaccreditation and compliance related to the accrediting association to which the college belongs. A fund-raising executive called me looking for such a person because she is raising money for a California university that wants to open a Texas campus: So my contract consultant will do all the leg-work to help that CA outfit get accredited and set up legally in the State of Texas.
To reiterate: If we can't do it ourselves (if one of us is not an expert in the area in which a client needs consulting), then we'll find the expert required.
We recently spoke with an admission director at a New England boarding school. She wanted to know what we do besides boarding school placement. I said, "We find you an expert to help you get something done, solve a problem, or get a challenge behind you." She was fired up by one example I gave her: an outside person coming into a school to do the whole year of reaccreditation prep. This involves setting goals, putting a committee together, and then meeting deadlines before the outside accreditation committee come to visit your school. Lots of work! But many headmasters just go to someone on the staff and ask them to be the point-person. Often, a little extra stipend is arranged, and/or some duties are taken off the person's normal daily plate. Why not let Dudley & Prehn arrange to get all your reaccreditation prep done for you, so that you don't have to burden already over-burdened staff (always the case in a private school)?
These contract consultants can work in any area imaginable – e.g. an expert consulting a school about whether to keep oil and gas properties given the school in a will; an expert on curriculum; and expert on instruction; an expert on how to make sure a school is all set up to deal with anxiety and depression in the student body; etc.
Chip also offers the kind of "spiritual counsel" germane to heads of school. The challenges, turmoil, conflict, intrigues, &c., and head of school must deal with in today's school world are unbelievable. How about a priest/pastor who has been in the headmaster's shoes?